Curate Your Networking and Learning Experience at ALTA SPRINGBOARD
February 15, 2017
ALTA SPRINGBOARD | March 8 - 9, 2017 | Fort Worth, TX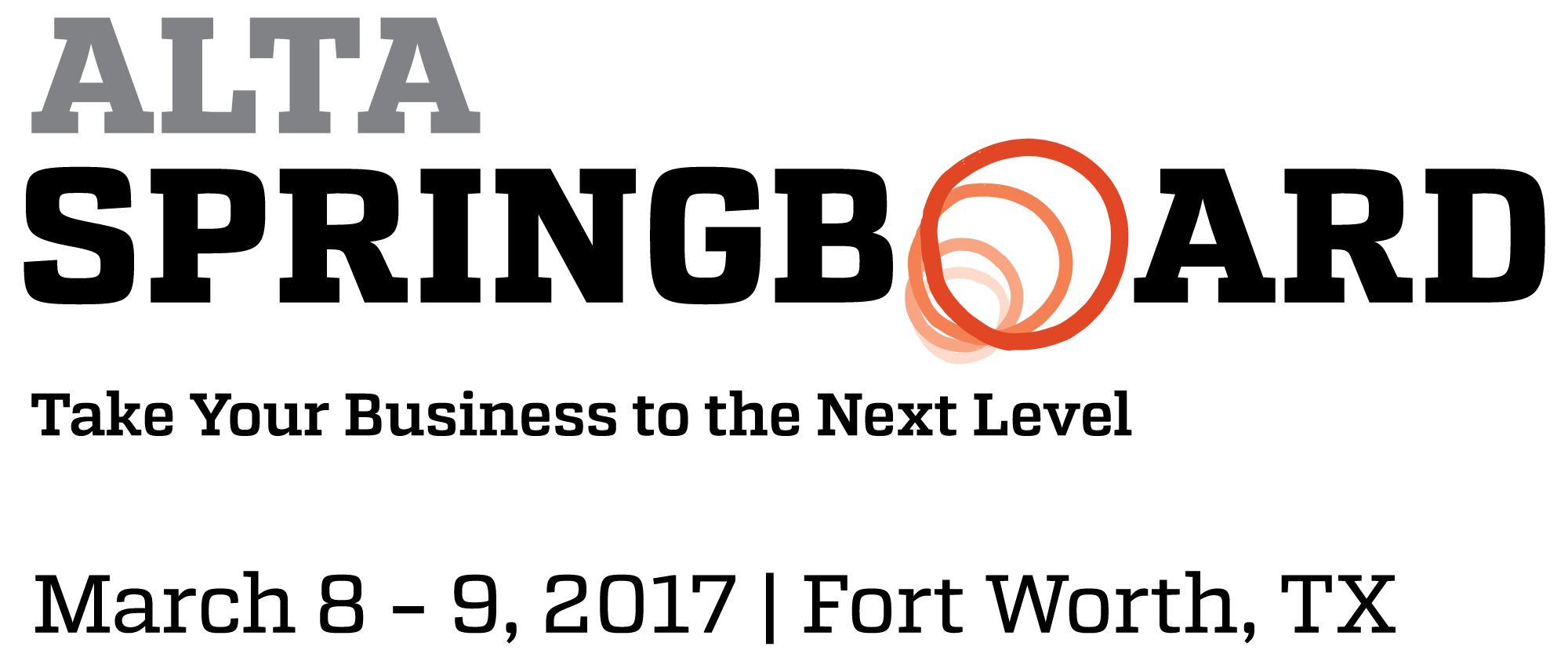 This year, we're turning ALTA SPRINGBOARD into a peer-learning hub. ALTA is introducing a new concept in networking—Brain Dating. Designed to give event attendees an easy way to connect and meet one-on-one with like-minded individuals. Seek knowledge on best business practices, look for advice from fellow attendees, or find a new event partner with this simple matchmaking platform. Explore who else is attending ALTA SPRINGBOARD and set up your own Brain Dates upon registration!
All ALTA SPRINGBOARD Registrations include access to the Brain Dating App.
Spend less time sitting and listening.
Spend more time sharing and learning.
Attend ALTA SPRINGBOARD and experience
BRAIN DATING, an all new level of networking.
Register for ALTA SPRINGBOARD and make your networking intentional!

Contact ALTA at 202-296-3671 or communications@alta.org.