Your Influence Is Needed Now
March 22, 2017
ALTA 2017 Advocacy Summit | May 1-3, 2017 | The Watergate Hotel Washington D.C.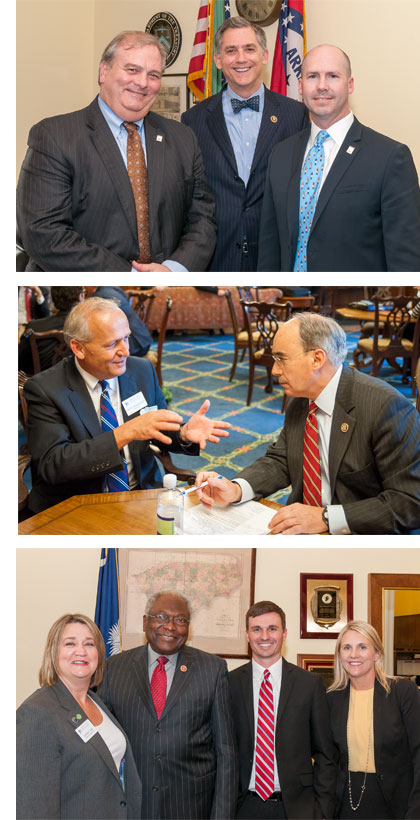 ALTA's Advocacy Summit is the cornerstone of the title industry's advocacy efforts. Whether you're a state leader, first-time attendee or you've participated 20 times in the past, it is your opportunity to exercise your political rights.
We must capitalize on last year's success when we held more than 200 meetings with member of Congress and their staff. Due to these efforts, 75 legislators signed a Dear Colleague letter encouraging support for a bill to fix TRID.
We've got great support from most states, but there's some where we need more participation. We're looking at you Arkansas, Delaware, Nevada, Oregon, New Mexico and West Virginia. Let's make sure we have delegations representing every state this year. Legislators need to hear from informed constituents. That's you.
If you've never attended, don't be intimidated. ALTA will help guide and prepare you. We'll schedule your meetings with members of Congress and you won't have to go alone. You'll be matched with experienced attendees who know what to do and say when in meetings on Capitol Hill. Rest assured you'll feel confident protecting our great industry.
Register by April 5 and save $100.

Contact ALTA at 202-296-3671 or communications@alta.org.