ALTA's Tryon Named 2021 Top Lobbyist
November 18, 2021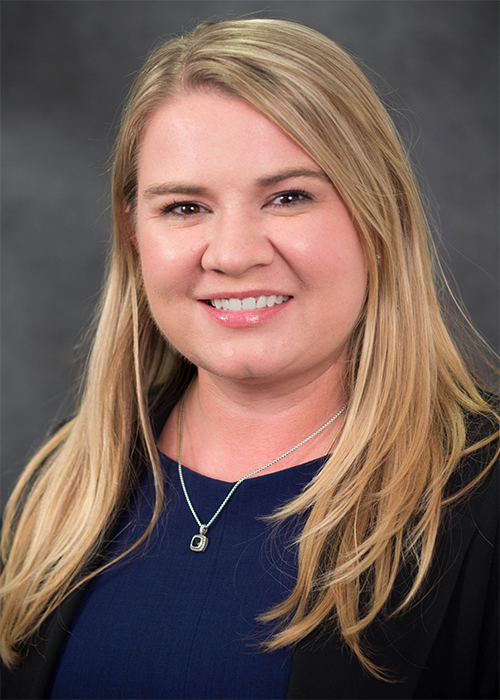 ALTA is proud to announce that Emily Tryon, ALTA's senior director of public policy and government affairs, was named one of the top 100 lobbyists across the country in 2021 by the National Institute for Lobbying & Ethics (NILE).
NILE's 2021 Top Lobbyist designees are made up of lobbyists, political action committee managers and grassroots professionals working for associations, small firms, large firms and corporations.
"We are so fortunate to have Emily on our team and representing the title and settlement industry on Capitol Hill," said Diane Tomb, ALTA's chief executive officer. "She is someone who members of Congress trust and turn to for information when making decisions on legislation. Emily understands what's important to our members to help them succeed and achieves results, while maintaining the highest ethical standards and professionalism."
In her role, Tryon provides strategic policy advice and focuses on building and strengthening relationships between members of Congress and ALTA. Over the past year, Tryon has advocated for the industry in several areas, including remote online notarizations, tax policy, data privacy, wire fraud and cannabis.
"This year has presented challenges, but through innovation and thoughtful strategy, ALTA has seen legislative success on various priorities," Tryon said. "I am proud of our work and the accomplishments the title industry has made during this unprecedented time."
Nominees were nominated by their peers, clients or Congressional staff and were evaluated blindly to ensure receiving the honor of 2021 Top Lobbyist was 100% merit based.
"This year's list again highlights the amazing work of some amazing professionals," said Paul Miller, NILE chairman of the board. "This distinction is so special because it was designed by lobbyists, judged by lobbyists, for lobbyists. Our profession can be easily misunderstood by the public and our contribution to government is often overlooked. This distinction begins to show the positive side of incredible professionals in the lobbying profession who are making a real difference."

Contact ALTA at 202-296-3671 or communications@alta.org.