Breaking News: ALTA Announces New Live Experience
October 4, 2016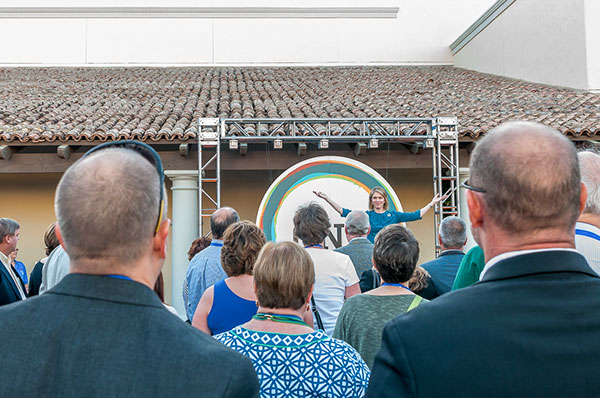 For more than 100 years, ALTA's Annual Convention has been the place where title and settlement services professionals have come together to reunite with friends, reflect on the past year and rejuvenate their minds with fresh ideas.
While honoring the rich history of the Annual Convention and to deliver another 100 years of success, the association announced ALTA ONE, a new live event experience that replaces the Annual Convention. ALTA ONE is designed to provide the best education, networking and business solutions for attendees from all corners of the land title insurance industry. ALTA ONE's changes include a revamped schedule, retooled curriculum, new exhibit hall format and a more impactful and integrated experience for attendees.
"We've created the one event that is indispensible and irreplaceable for our members and our industry partners," said Michelle Korsmo, ALTA's chief executive officer. "We aim to create experiences that provide our members with innovative tools and practical solutions to anticipate and manage the opportunities and challenges ahead of our industry. ALTA's previous annual conventions grew at an amazing rate over the past few years. Our success is reflective of our members' desire for a convention worthy of their resources and time away from the office. We are excited to have even more title professionals join us at ALTA ONE in the years to come."
Learn more about ALTA ONE.
Check out ALTA's blog to learn about the sessions that are scheduled during ALTA ONE.

Contact ALTA at 202-296-3671 or communications@alta.org.