ALTA Honors Top Donors, Advocates
May 16, 2017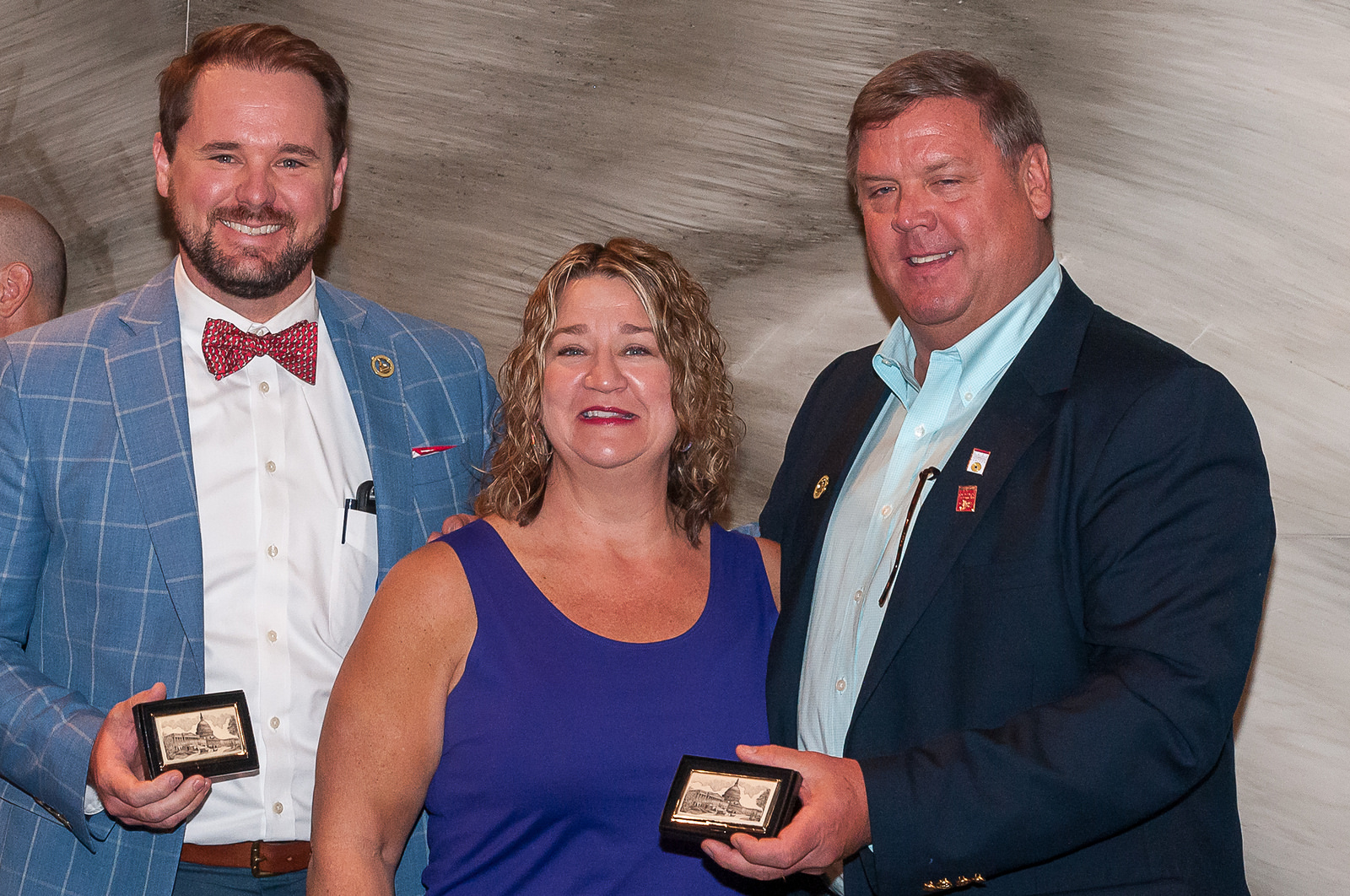 ALTA Honors Top Donors, Advocates
During the 2017 ALTA Advocacy Summit, ALTA honored individuals and entities for their effort in helping to raise donations to the Title Industry Political Action Committee (TIPAC) and recognized the industry's top advocates.
In 2016, TIPAC raised more than $530,000 from nearly 900 contributors. ALTA recognized the following for their efforts:
Top Agent Award: Peter Griffiths of Land Title Guarantee in Colorado. This award goes to the person who raised the most money from an agent in 2016. Last year, Griffiths raised $28,690 from 50 contributors at their company and an additional $6,450 from 31 other contributors in their state.
Outstanding State Award: Ted Rogers with The Security Title Guarantee Corp. of Baltimore in Maryland. This award goes to the person who increased their state's contribution totals the most in 2016. Rogers raised over $7,280 from 20 contributors in 2015, and increased that amount to $11,145 from 27 contributors in 2016.
Top Underwriter Award: For the 11th year in a row, First American Title Insurance Co. raised the most money from its employees. Last year, the company raised $94,019 from 176 contributors at their company. So far this year, First American has raised over $71,223 from 111 contributors. John Hollenbeck accepted the award on behalf of First American.
ALTA recognized the following top industry advocates and TAN participation:
Outstanding Advocate: This award went to TAN members Cynthia Blair NTP of Blair Cato Pickren Casterline in South Carolina and Justin Brashear of Ironclad Title in Louisiana and Cynthia Blair from South Carolina for consistently promoting the industry's advocacy agenda by responding to TAN alerts.
Top Advocate of the Year Award: John Holt of Old Republic National Title Insurance Co. in Idaho was recognized for taking action on six TAN alerts in 2016.
Advocacy Leadership Award: The Illinois Land Title Association (ILTA) was recognized for a high level of participation and partnership with TAN. ILTA received the award for its efforts in getting the most people to share stories about wire fraud with the Consumer Financial Protection Bureau.

Contact ALTA at 202-296-3671 or communications@alta.org.