North Dakota Guaranty & Title President Receives Congressional Liaison of the Year Award
May 29, 2018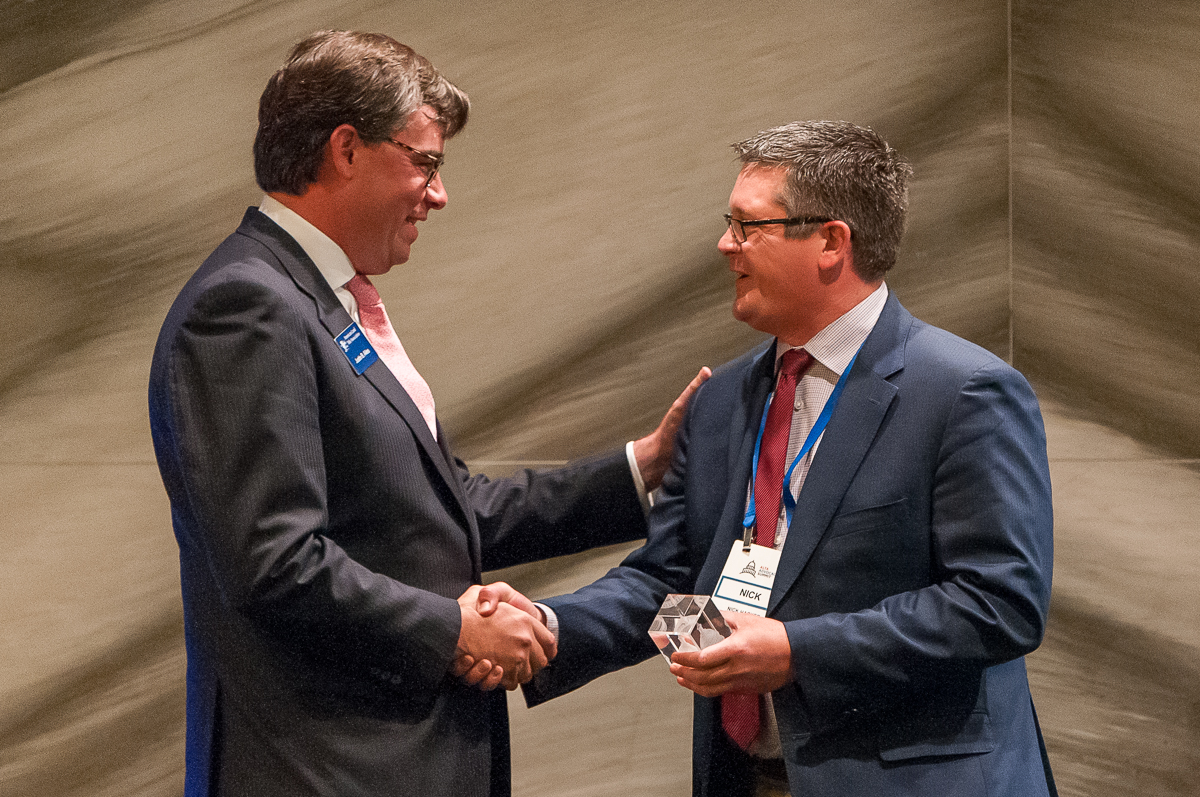 Nick Hacker, president of North Dakota Guaranty & Title Co., received ALTA's Congressional Liaison of the Year Award during the 2018 Advocacy Summit in Washington, D.C.
Congressional Liaisons are industry professionals whose goal it is to educate members of Congress about the importance of the title insurance industry, what it does and who it represents. Liaisons offer guidance and expertise so legislators can make educated decisions on issues impacting us.
When tax reform was being debated, Hacker was instrumental in helping ALTA's advocacy efforts to convince Congress to retain the current treatment of capital gains on sale of primary residence.
"Nick epitomizes what a Congressional Liaison is all about," said Justin Ailes, ALTA's vice president of government and regulatory affairs. "The work that Nick does and other Congressional Liaisons fostering political relationships between professionals of the land title industry and their perspective members of Congress are game-changes to ALTA's advocacy efforts."
For more information or to become a Congressional Liaison, email Elizabeth Blosser, ALTA's grassroots and state government affairs director.

Contact ALTA at 202-296-3671 or communications@alta.org.