Free ALTA Advocacy Summit to Host Congresswoman Young Kim
April 22, 2021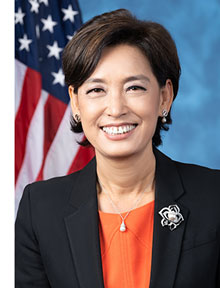 Small-Business Owner to Speak at May Event
ALTA is happy to announce that we will be hosting California Representative Young Kim at this year's free and virtual ALTA Advocacy Summit. An immigrant, small-business owner, community leader and mother, Kim has dedicated her life to giving back to her community – much like you!
In the 117th Congress, Kim serves on the House Small Business Committee; House Foreign Affairs Committee; and the House Science, Space & Technology Committee. She is also a member of the Problem Solvers Caucus, which is a bipartisan group committed to finding common ground on key issues. Kim was one of the first Korean-American woman ever to serve in Congress, and she hopes to help all Americans have the chance to achieve their dreams just like she did.
If you've never experienced ALTA Advocacy Summit, now is the time to try it on for size! Free and virtual, this year's event couldn't be more convenient. In addition to hearing some of Washington, D.C.'s most well-informed speakers, attendees also will have the option to meet virtually with Congressional members. The meetings are all arranged by state, so you only need to attend one day of meetings to talk with the legislators relevant to your district. (And if you're nervous, don't worry: ALTA staff will train you on industry issues during the event!)
To make sure your voice is heard on Capitol Hill, put the revised dates—May 18-20—on your agenda and get ready to create a lasting impression on members of Congress.
Contact Claire Mitchell regarding sponsorship opportunities.

Contact ALTA at 202-296-3671 or communications@alta.org.