ALTA's 'Godfather of Advocacy' Honored for Advancing Title Industry
October 21, 2021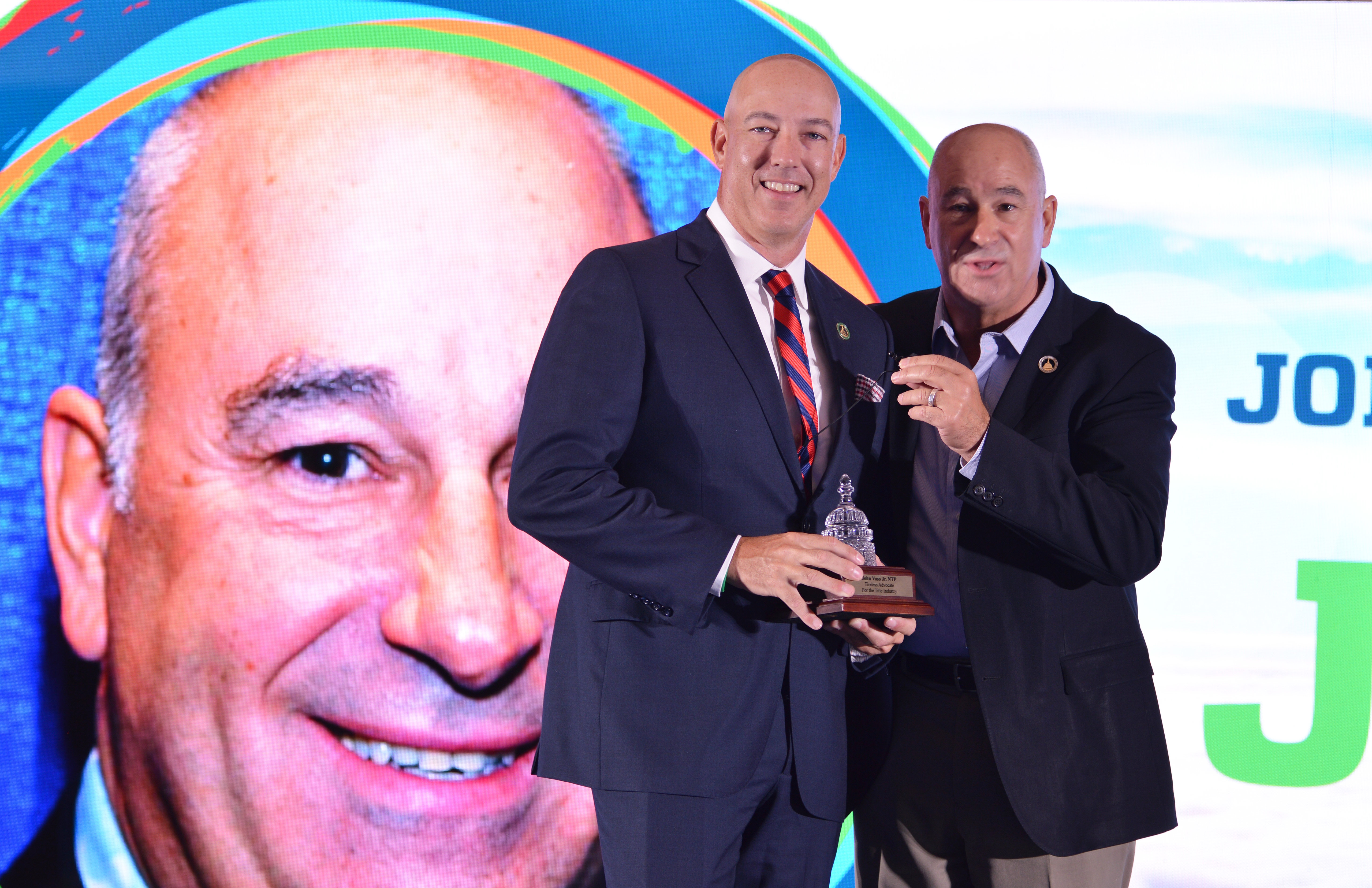 John Voso Jr. NTP was recognized for his dedication to advocating for the title industry during the 2021 ALTA ONE in New Orleans.
To recognize Voso's advocacy achievements, ALTA created The John Voso Jr. Advocacy Award named in his honor. ALTA presented the first award to Voso. The accolade recognizes ALTA members most dedicated to advocacy and educating policymakers about the title insurance industry.
Bill Burding NTP, ALTA's 2021 president, presented the award to Voso, who is senior vice president of agency development at Old Republic National Title Insurance Co.
"I often talk about John as the 'Godfather of Advocacy' at ALTA," Burding said. "We wouldn't be where we are today without him. Advocacy is the heartbeat of any trade association. John is a legend protecting our industry and making sure we have a seat at the table on Capitol Hill."
Voso served as chair of TIPAC for several years, helping drive several grassroots political campaigns and meeting with dozens of key members of Congress. He also served as the first chair of ALTA's Congressional Liaisons, which consists of industry professionals focused on educating policymakers about the importance of the title industry.
In receiving the award, Voso said, "I'm deeply grateful to be honored and fortunate to be involved with an industry that promotes homeownership and protects property rights. One of the great things about this work is that it never gets old. New issues emerge that give us the opportunity to educate policymakers about the professionals who work in the title and settlement industry and how we help consumers purchase homes and refinance mortgages."
Interested in supporting the title industry? Join ALTA's Title Action Network for free.

Contact ALTA at 202-296-3671 or communications@alta.org.